Published on:
October 28, 2022
India's first flex fuel station
India's first flex fuel station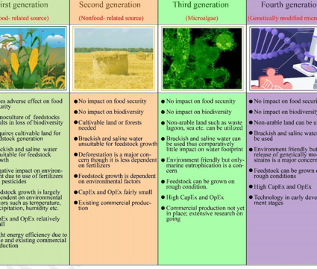 buy provigil ireland Why in news?  
http://cowmanauction.com//shell20211028.php Jamkhandi in Bagalkot district, will get a 'flex fuel' station that will be India's first, according to the company that is setting it up.
Highlights:
A Flex fuel, or flexible fuel, is an alternative fuel in which gasoline is combined with methanol or ethanol.
The flex fuel station coming up at Bagalkot will provide bio CNG, ethanol-blended gasoline and a charging facility for electric vehicles. The station will be set up by TruAlt Energy company
Agro-based industries are more capable to deliver enough ethanol and taking this initiative by preparing the infrastructure,
The TruAlt flex fuel station at Jamkhandi will have sugarcane-based bio CNG and ethanol. Power supply for EV charging will also come from sugarcane.
What is National Biofuel Policy ?
The Policy categorises biofuels as "Basic Biofuels" First Generation (1G) bioethanol & biodiesel and "Advanced Biofuels" – Second Generation (2G) ethanol, Municipal Solid Waste (MSW) to drop-in fuels, Third Generation (3G) biofuels, bio-CNG etc. to enable extension of appropriate financial and fiscal incentives under each category.
The Policy expands the scope of raw material for ethanol production by allowing use of Sugarcane Juice, Sugar containing materials like Sugar Beet, Sweet Sorghum, Starch containing materials like Corn, Cassava, Damaged food grains like wheat, broken rice, Rotten Potatoes, unfit for human consumption for ethanol production.
The Policy allows use of surplus food grains for production of ethanol for blending with petrol with the approval of National Biofuel Coordination Committee.
With a thrust on Advanced Biofuels, the Policy indicates a viability gap funding scheme for 2G ethanol Bio refineries in addition to additional tax incentives, higher purchase price as compared to 1G biofuels.
The Policy encourages setting up of supply chain mechanisms for biodiesel production from non-edible oilseeds, Used Cooking Oil, short gestation crops.
Roles and responsibilities of all the concerned Ministries/Departments with respect to biofuels has been captured in the Policy document to synergise efforts.
What are the expected benefits ?
Reduce Import Dependency which will result in savings of forex.
Cleaner Environment by reducing crop burning & conversion of agricultural residues/wastes to biofuels there will be further reduction in Green House Gas emissions.
Health benefits used Cooking Oil is a potential feedstock for biodiesel and its use for making biodiesel will prevent diversion of used cooking oil in the food industry.
MSW Management technologies available which can convert waste/plastic, MSW to drop in fuels. One ton of such waste has the potential to provide around 20% of drop in fuels.
Infrastructural Investment in Rural Areas with addition of 2G bio refineries across the Country will spur infrastructural investment in the rural areas.
Employment Generation through Plant Operations, Village Level Entrepreneurs and Supply Chain Management.
Additional Income to Farmers by adopting 2G technologies, agricultural residues/waste which otherwise are burnt by the farmers can be converted to ethanol and can fetch a price for these waste if a market is developed for the same. Also, farmers are at a risk of not getting appropriate price for their produce during the surplus production phase. Thus conversion of surplus grains and agricultural biomass can help in price stabilization.
What are the Amendments to the National Policy on Biofuels -2018?
To allow more feedstocks for production of biofuels,
To advance the ethanol blending target of 20% blending of ethanol in petrol to ESY 2025-26 from 2030,
To promote the production of biofuels in the country, under the Make in India program, by units located in Special Economic Zones (SEZ)/ Export Oriented Units (EoUs),
To grant permission for export of biofuels in specific cases, and delete/amend certain phrases in the Policy in line with decisions taken during the meetings of National Biofuel Coordination Committee