Published on:
August 9, 2022
Midday meals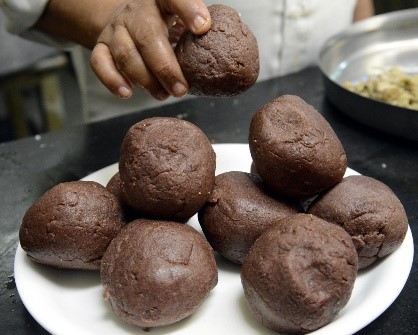 Why in news?
In addition to egg, banana, and shenga chikki in midday meals, the State government now plans to add millets like ragi and jowar to the diet of government and aided schoolchildren.
Highlights :                  
As a part of providing regional and nutritious food, the Department of School Education and Literacy plans to provide ragi mudde for South Karnataka students and jolada rotti for North Karnataka students, along with rice and sambar in the midday meals.
About midday meals:
The government provides midday meals and a cup of hot milk to government and aided schoolchildren across the State.
Rice, sambar, vegetables, and corn are part of the meals. Also, weekly once, they are given wheat in the form uppittu, godi payasa, or chapathi.
In addition, the government distributes boiled egg, banana, and shenga chikki weekly twice to students of classes 1 to 8.
supplementary nutrition will be provided for 46 days a year in all districts for the current academic year 2022-23. the supplementary nutrition will be provided at a unit at a cost of Rs 6 per student

Earlier, the Karnataka government had conducted a pilot project between December 2021 and March 2022 by introducing eggs in midday meals in Kalyan Karnataka region, including Bidar, Kalaburagi, Ballari, Vijayanagara, Koppala, Raichur and Yadgiri after identifying growing malnourishment among school children. The funds for the same were shared between the Centre and the state on a 60:40 ratio, respectively.