Published on:
January 3, 2022
PM MATRU VANDANA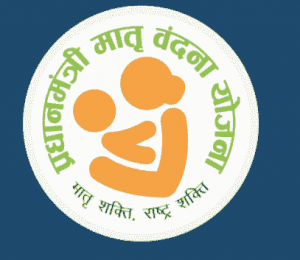 gabapentin to buy online ABOUT THE SCHEME
Maternity benefit rechristened from erstwhile Indira Gandhi Matritva Sahyog Yojana (IGMSY).
Conditional cash transfer scheme for pregnant and lactating women.
Provides a partial wage compensation to women for wage-loss during childbirth and childcare and to provide conditions for safe delivery and good nutrition and feeding practices.
Receive a cash benefit of Rs. 5,000 in three instalments on fulfilling the respective conditionality, viz. early registration of pregnancy, ante-natal check-up and registration of the birth of the child and completion of first cycle of vaccination for the first living child of the family.
The eligible beneficiaries also receive cash incentive under Janani Suraksha Yojana (JSY). Thus, on an average, a woman gets Rs. 6,000.
Exceptions: The maternity benefits are available to all Pregnant Women & Lactating Mothers (PW&LM) except those in regular employment with the Central Government or State Government or Public Sector Undertaking or those who are in receipt of similar benefits under any law for the time being in force.
Funding:

Centrally Sponsored Scheme
Cost sharing ratio between the Centre and the States & UTs with Legislature is 60:40 while for North-Eastern States & three Himalayan States; it is 90:10
100% Central assistance for Union Territories without Legislature.
Chato NEED FOR SPECIAL ATTENTION:
Under-nutrition. In India, every third woman is undernourished and every second woman is anaemic. An undernourished mother almost inevitably gives birth to a low birth weight baby.
Owing to economic and social distress many women continue to work to earn a living for their family right up to the last days of their pregnancy.
They resume working soon after childbirth, even though their bodies might not permit it, thus preventing their bodies from fully recovering on one hand, and also impeding their ability to exclusively breastfeed their young infant in the first six months.
ISSUES :
Performance of the scheme has been deficient, necessitating urgent need for improvement
Novel coronavirus pandemic has resulted in economic shocks for 260 lakh women who deliver on an average a child each year in India.
An exclusion error of at least 60% since 2017, as the target has remained unchanged over the years
Further, the enrolment and disbursements under the scheme have witnessed a downward fall in the last two years, as in the data provided by the Ministry of Women and Child Development (WCD) in response to my parliamentary questions.
In 2020-21, more than 50% of registered beneficiaries did not receive all three instalments and there was a 9% drop in enrolment under the scheme.
Overall budget for women and child development was reduced by 20% for 2021-22. Additionally, Budget allocation for the PMMVY has also been slashed as it has been clubbed under SAMARTHYA along with multiple other schemes such as Beti Bachao Beti Padhao, Mahila Shakti Kendra and Gender Budgeting/Research/Training.
ACTION BY STATES
States such as Odisha, Telangana and Tamil Nadu, respectively, chose to implement State-specific schemes for maternity benefits in the form of MAMATA (2011) or the maternity entitlement scheme, the KCR Kit (2017), which has items such as baby oil, soaps, mosquito net and dresses, and the Dr. Muthulakshmi Reddy Maternity Benefit Scheme (MRMBS) with relatively increased coverage and higher maternity benefits. Odisha's MAMATA, for instance, has been offering a conditional cash transfer of ₹5,000 as maternity benefit for up to two live births for more than a decade now.
In a comparative analysis between the PMMVY and MAMATA for 2020-21, the PMMVY shows poor performance with a 52% drop in the number of beneficiaries covered while MAMATA showcased a 57% increase in women who received all the instalments. The scheme stands as a testament to an inclusive and efficient implementation of the maternity benefit programme, thereby serving as promising evidence for the Centre to improve the PMMVY in line with the Odisha government Scheme.
WAY FORWARD
SECOND LIVE BIRTH
Extend the maternity benefit under the PMMVY to the second live birth.
The predecessor scheme, the Indira Gandhi Matritva Sahyog Yojana was applicable for two live births. Of the total live births in India, 49.5% comprises first-order births and 29.9% are second-order births, as per Sample Registration Survey 2018.
It is imperative to include second live birth under the maternity benefit cover particularly for women in the unorganised sector who are more vulnerable to economic shocks and nutrition loss for all child births.
INCREASE IN THE MATERNITY BENEFIT AMOUNT
Since the primary objective of the PMMVY is to provide partial wage compensation, we need to revisit the maternity benefit amount offered under the scheme.
Most women continue to work during and post-pregnancy since they cannot afford to lose wages; additionally, they also spend on out-of-pocket expenses during pregnancy.
The current entitlement of ₹5,000 provided over one year amounts to one month's wage loss (as per the Mahatma Gandhi National Rural Employment Guarantee Act wage rate of ₹202).
SIMPLIFY THE PROCESS
Eliminate correction queues. Further, the implementation gaps in the PMMVY scheme lead to reduced coverage. These gaps stem from a lack of awareness within targeted beneficiaries and process level challenges.
The current registration form requires a mother and child protection (MPC) card, husband's Aadhaar card, bank passbook and registration form for each of the three instalments, resulting in delayed, rejected or pending applications.
A simplification of the process can result in increased registration of beneficiaries.
OTHERS
To fulfill India's commitment towards the Sustainable Development Goal of improving maternal health, an ambitious Prime Minister's Overarching Scheme for Holistic Nourishment (POSHAN) Abhiyan and a national maternity benefit scheme are promising initiatives by the Centre.
However, targets can be achieved only if we revisit the design and implementation of this scheme, drawing lessons from States such as Odisha which are successfully prioritising maternal health and nutrition in a pragmatic manner.