Published on:
February 14, 2023
Urban planning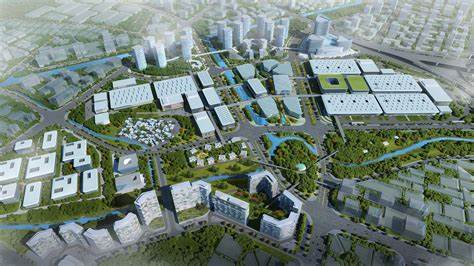 CONTEXT There is a need for restructuring the India's flawed urban journey of hilly urban cities . The article  explains the possible solution  in deconstructing those space.
Highlights
What is the problem of urban hilly areas?
Land subsidence incidents in hilly urban India are becoming increasingly common and are prone to landslides, especially in Sikkim, West Bengal and Uttarakhand
Land use planning in India's Himalayan towns and the Western Ghats is often ill-conceived, adding to slope instability.
As a result, landslide vulnerability has risen, made worse by tunnelling construction that is weakening rock formations.
The combination of poor urban planning and climate change will mean that many of India's cities could face devastating flooding.
Floods in Panjim led to local rivers swelling and homes being flooded, leaving urban settlements along the Mandovi affected.
An earthquake with a magnitude greater than 7 on the Richter scale on hilly areas would easily trigger landslides and cause large-scale damage to buildings.
Aizwal is in 'Seismic Zone V', and built on very steep slopes
What are the course of action?
Acquiring credible data is the first step toward enhancing urban resilience with regard to land subsidence and overall landslide risk needs to be mapped at the granular level.
Urban policymakers need to take additional detail and localisation of areas with high landslide risk should not be allowed to expand large infrastructure
There must be a push to reduce human interventions and adhere to carrying capacity.
The city's landslide policy committee must seek inputs from civic society and university students, with a push to continually update risk zones.
Any site development in hazardous zones needs assessment by a geologist (with respect to soil suitability and slope stability) and an evaluation of its potential impact on buildings that are nearby.
It may need corrective measures (retention walls), with steps to prohibit construction in hazardous areas.
Existing sewerage networks need to be reworked and expanded to enable wastewater drainage in low-lying urban geographies through stormwater drain networks for flood proofing.
Rivers that overflow need to be desilted regularly along with a push for coastal walls in areas at risk from sea rise.
Greater spending on flood-resilient architecture (river embankments, flood shelters in coastal areas and flood warning systems) is necessary.
Protecting "blue infra" areas, i.e., places that act as natural sponges for absorbing surface runoff, allowing groundwater to be recharged, is a must.
Way forward
Cities need to incorporate environmental planning and enhance natural open spaces.
Urban master plans need to consider the impact of climate change and extreme weather
Bengaluru needs to think of 125 mm per hour peak rainfall in the future, as against the current 75 mm.
Urban authorities in India should assess and update disaster risk and preparedness planning.
Early warning systems will also be critical.
Finally, each city needs to have a disaster management framework in place, with large arterial roads that allow people and goods to move freely.
Case Study
Aizawl, Mizoram has developed a landslide action plan , with updated regulations to guide construction activities in hazardous zones.
In Gangtok, Sikkim, the Amrita Vishwa Vidyapeetham has helped set up a real-time landslide monitoring and early warning system, with sensors assessing the impact of rainfall infiltration, water movement and slope instability
Question  – Hilly cities are more prone to disaster. Thus urban planning is the need of an hour . Discuss