Published on:
August 23, 2022
AK-203 rifles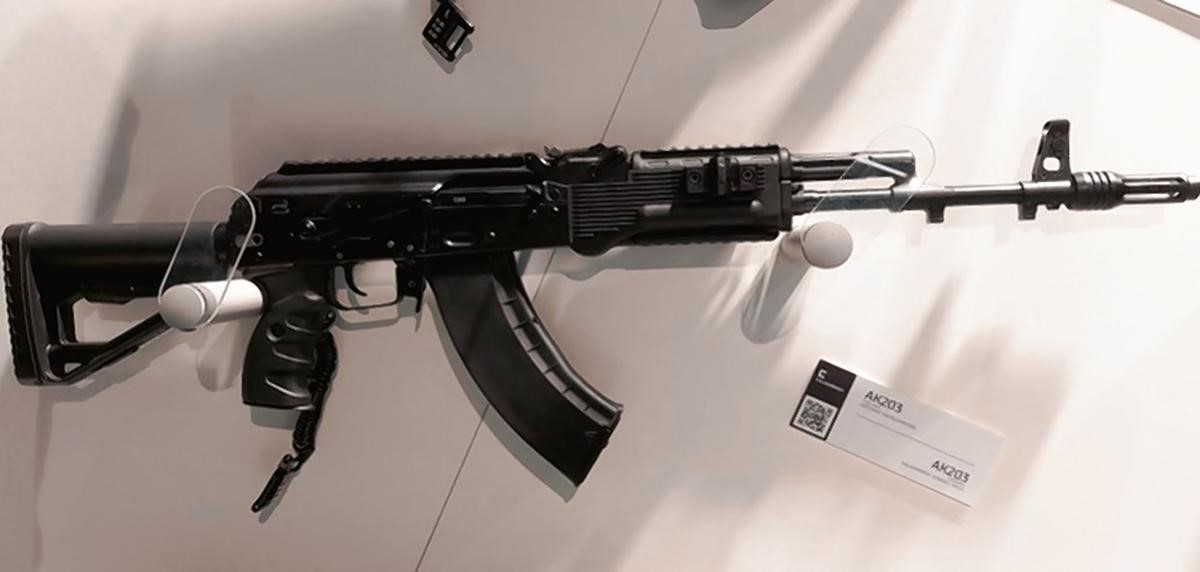 http://davidpisarra.com/modelling-contract-agreement Why in news?
buy disulfiram in india The manufacture of the AK-203 assault rifles by the Indo-Russian joint venture at Amethi, Uttar Pradesh is set to begin by year-end and the manufacturing equipment required for it will be dispatched from Russia shortly.
Highlights:
As per the contract, over 6.1 lakh AK-203 assault rifles costing over ₹5,000 crore will be manufactured by a Joint Venture, Indo-Russian Rifles Private Ltd (IRRPL), at Korwa, Amethi in Uttar Pradesh.
IRRPL was set up jointly between erstwhile OFB [now Advanced Weapons and Equipment India Limited (AWEIL) and Munitions India Limited (MIL)] of India and Rosoboronexport (RoE) and concern Kalashnikov of Russia.
A modern production line has been established and a small arms range has been set up where both factory and acceptance tests of assault rifles will be carried out.
As per contractual terms, the first 70,000 AK-203 rifles will be produced in India with a phased increase in the extent of localisation from 5% to 70%. The remaining rifles will be produced with 100% localisation.
AK-203 Rifles
AK-203 rifles are a magazine-fed, gas-operated, select fire assault rifle. It has been designed to chamber 7.62×39mm cartridge. It is one of the latest iterations of AK series of assault rifles. It was originally designed by Mikhail Kalashnikov.