Published on:
June 1, 2022
ASTRA MK1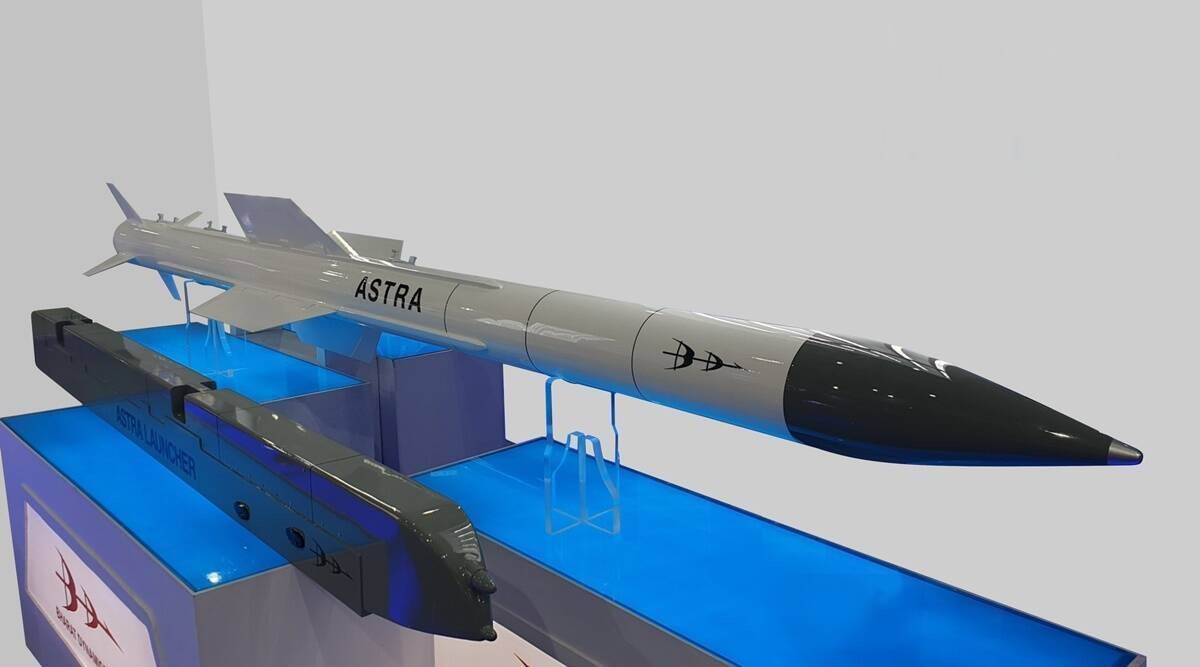 Why in news?
In a major boost to the domestic defence manufacturing capacity, the government has placed an order for a Rs 3,000-crore Astra MK1 missile designed and manufactured indigenously.
What is Astra MK1?
Astra Mk1, a beyond visual range (BVR), air-to-air missile, has been developed by the Defence Research and Development Organisation (DRDO) and manufactured by Hyderabad-based Bharat Dynamics Limited.
Range: Astra Mk1 has a range of over 100 km and 20 km altitude.
Present status:
India imports similar missiles from Israel, Russia and some other manufacturers.
The Air Force had conducted successful trials of the missile integrated on the Su 30 MK-I fighter aircraft
The Navy will also integrate the missile on its MiG 29K fighter aircraft, part of its fleet for INS Vikramaditya aircraft carrier.

Astra Mk1 will also be integrated with other fighter aircraft in a phased manner, including Tejas.