Published on:
July 21, 2022
CHEETAHS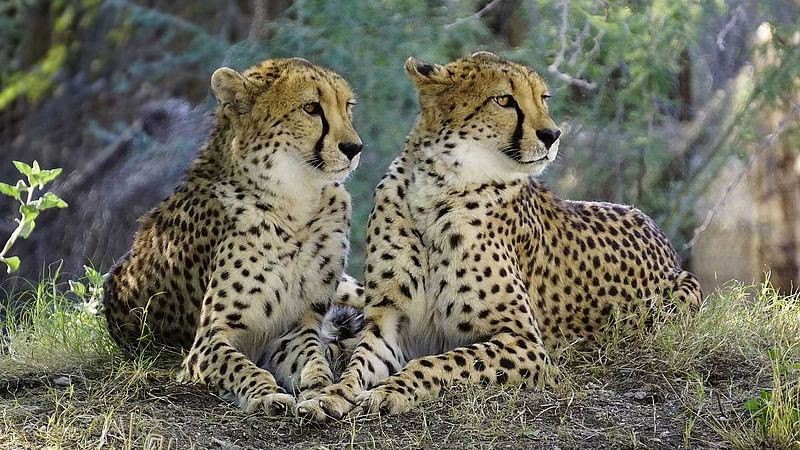 Why in news?
The fastest land animal in the world, declared extinct in the country in 1952, will find a new home in the Kuno-Palpur National Park (KNP) in Sheopur district,
A wildlife sanctuary in Madhya Pradesh is getting ready to welcome its new inhabitants, African cheetahs, which are being brought under an intercontinental translocation project.
Highlights:
A MoU will be signed with South Africa soon
Cheetahs are mainly found in Africa.
The Dehradun-based institute is also involved in the translocation project.
The number of cheetahs to be brought to India will be decided by the central government, but added preparations are on at KNP to receive and house them.
The Wildlife Institute of India (WII) some years back prepared a cheetah reintroduction project.
The training:
The National Tiger Conservation Authority (NTCA) and WII officials, who were part of the delegation that was trained by the two African nations, will also come down to KNP before the arrival of cheetahs to train the ground staff.
About Kuno-Palpur National Park (KNP)
KNP is spread across an area of over 750 sq km and is capable of handling the carnivores as it has maintained a large prey base of cheetal, sambhar, blue bull, wild boar and langoor among others.
The Kuno National Park, located in the Chambal region, has the right environmental conditions for hosting cheetahs
KNP has made preparations for housing 12 to 15 cheetahs, including females, and has earmarked an area of five square kilometre having eight compartments in it for initially keeping the translocated animals.

The country's last spotted cheetah died in Chhattisgarh in undivided Madhya Pradesh in 1947 and the wild animal was declared extinct in the country in 1952.