Published on:
October 14, 2022
Dedicated satellites for the agricultural sector
Dedicated satellites for the agricultural sector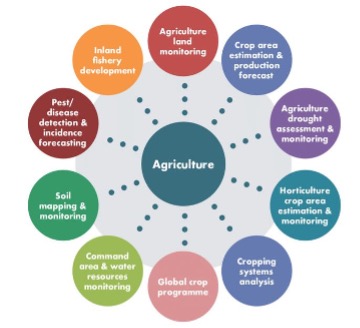 Why in news?
The Indian Space Research Organisation (ISRO) has proposed dedicated 'Bharat Krishi Satellite' programme for supporting the country's agriculture sector
Bharat Krishi Satellite Programme
Minimum of two satellites are stipulated to guarantee adequate coverage of the entire agricultural area of the country.
They will aid a gamut of farm-related activities related to crop forecasting, pesticide application, irrigation, soil data, and generation of critical data related to drought.
The satellites will be owned by the Department of Agriculture and not by ISRO. The ISRO will provide the technical support.
An 'Earth Observation Council' be created for addressing the current deficiencies in earth observation capabilities and data utilisation.
Such a council can tackle shortcomings in this area in a centralised manner.
Why need such program?
Current deficiencies include:
Discontinuity in earth observation missions
Low utilisation of available remote sensing data
Technology gaps and
Absence of a streamlined mechanism for data processing and dissemination as required by the industry