Published on:
June 7, 2022
HEAVY METAL POLLUTION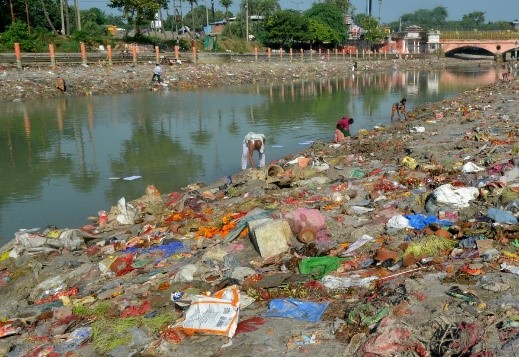 Why in news? 
Three out of every four river monitoring stations in India posted alarming levels of heavy toxic metals such as lead, iron, nickel, cadmium, arsenic, chromium and copper according to the State of Environment Report 2022.
What has been observed in Monitoring of Heavy Metal Pollution?
In about a fourth of the monitoring stations, which are spread across 117 rivers and tributaries, high levels of two or more toxic metals were reported.
Of the 33 monitoring stations in Ganga, 10 had high levels of contaminants.
The river, which is the focus of the Centre's Namami Gange mission, has high levels of lead, iron, nickel, cadmium and arsenic, according to the State of Environment Report 2022 from the environmental NGO, the Centre for Science and Environment (CSE).
The report is an annual compendium of environment-development data and is derived from public sources.
India has 764 river quality monitoring stations across 28 states. Of these, the Central Water Commission tested water samples from 688 stations for heavy metals between August 2018 and December 2020.
Reasons
Of the 588 water quality stations monitored for pollution, total coliform and biochemical oxygen demand were high in 239 and 88 stations across 21 States – an indicator of poor wastewater treatment from industry, agriculture and domestic households. India dumps 72% of its sewage waste without treatment. Ten States do not treat their sewage at all, as per the Central Pollution Control Board.
What are the Consequences of the Heavy Metal Pollution?
These toxic heavy metals entering the environment may lead to bioaccumulation and biomagnifications.