Published on:
December 3, 2022
Hornbill Festival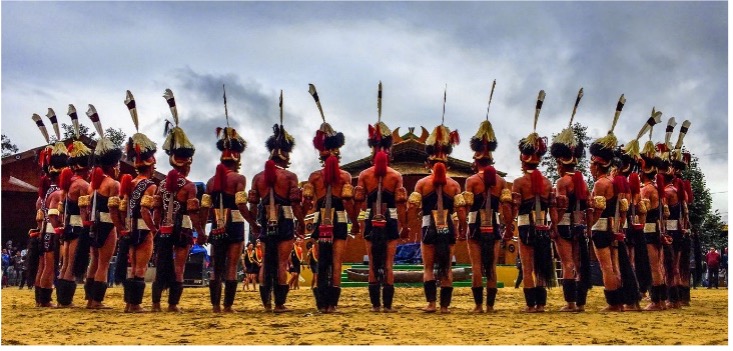 Why in news?
The Hornbill Festival is an annual festival celebrated from 1 to 10 of December in the Northeastern Indian state of Nagaland.
Highlights:
The festival represents all ethnic groups of Nagaland for which it is also called the Festival of Festivals.
Aim: To encourage inter-ethnic interaction and to promote cultural heritage of Nagaland
Frequency: Annually
Venue: Kisama Heritage Village ,Kohima District, Nagaland
The festival is named after the Indian hornbill, the large and colourful forest bird which is displayed in the folklore of most of the state's ethnic groups
Festival highlights: Traditional Naga Morungs exhibition and the sale of arts and crafts, food stalls, herbal medicine stalls, flower shows and sales, cultural medley – songs and dances, fashion shows, the Miss Nagaland beauty contest, traditional archery, Naga wrestling, indigenous games and musical concerts.

Major highlights of this festival: Hornbill International Rock Festival, which is held at Indira Gandhi Stadium, local and international rock bands perform.