Published on:
July 21, 2022
MINORITY STATUS OF RELIGIOUS, LINGUISTIC COMMUNITIES
MINORITY STATUS OF RELIGIOUS, LINGUISTIC COMMUNITIES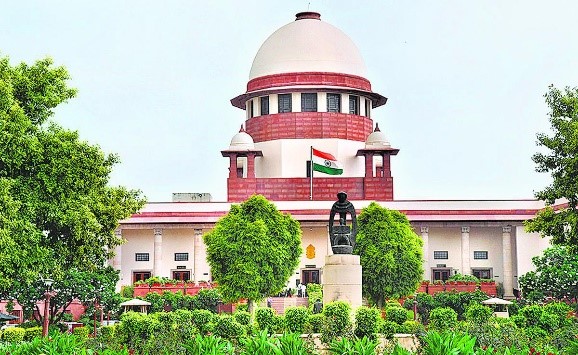 Why in news?
 Every person in India can be a minority in one State or the other. Minority status of religious and linguistic communities is "State-dependent", the Supreme Court said on July 18.
Highlights:
Section 2(c) of the National Commission for Minorities (NCM) Act 1992, which gave "unbridled power" to the Centre to notify minorities in defiance of the Supreme Court's 11-judge Bench judgment in M.A Pai case that linguistic and religious minorities should be identified at the State level and not the national level was challenged.
Background:
The court was hearing a petition filed by a Mathura resident, Devkinandan Thakur, complaining that followers of Judaism, Bahaism and Hinduism, who are the real minorities in Ladakh, Mizoram, Lakshadweep, Kashmir, Nagaland, Meghalaya, Arunachal Pradesh, Punjab and Manipur cannot establish and administer educational institutions of their choice because of non-identification of 'minority' at State level, thus jeopardising their basic rights guaranteed under Articles 29 and 30.
The petition has argued that the recognition of Muslims, Christians, Sikhs, Buddhists and Parsis nationally by the Centre as 'minorities' ignored the fact that religious communities like Hindus were "socially, economically, politically non-dominant and numerically inferior" in several States.
Court observations:
The court indicated that a religious or linguistic community which is a minority in a particular State can inherently claim protection and the right to administer and run its own educational institutions under Articles 29 and 30 of the Constitution.
'General perception'
The primary concern was the "general perception" that since Hindus were a majority, they cannot claim minority status in States where they were "definitely a minority". It's been pointed out that Hindus were a mere 1% in Ladakh, 2.75% in Mizoram, 2.77% in Lakshadweep, 4% in Kashmir, 8.74% in Nagaland, 11.52% in Meghalaya, 29% in Arunachal Pradesh, 38.49% in Punjab and 41.29% in Manipur.
But the court said it cannot examine challenges devised in "thin air". The court challenged the petitioner to bring a "concrete case" in which Hindus were denied rights in States where they were a minority.
"In Kashmir or Kerala, Hindus may be a minority… but they may have claimed minority status and might be running schools