Published on:
August 20, 2022
Paalan 1000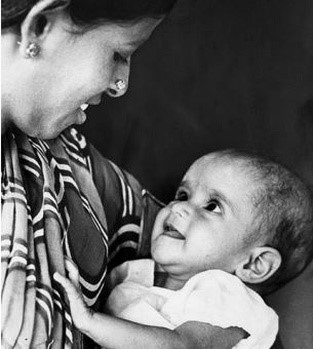 Why in news?
Dr. Pawar virtually launched the 'Paalan 1000' National Campaign and Parenting App at the Early Childhood Development Conclave in Mumbai.
Highlights:
India has taken rapid strides in reducing child mortality since 2014 from 45 per 1,000 live births to 35 per 1,000 live births in 2019.
About Paalan 1000
'Paalan 1000' focuses on the cognitive development of children in the first two years of their life. The app will provide practical advice to caregivers on what they can do in their everyday routine and will help clear doubts.
The first 1,000 days encompasses conception as well as the first two years of a growing child's life and during this period, the child needs the right nutrition, stimulation, love and support. The first 1,000 days establishes a solid platform for a child's physical, mental, emotional, cognitive and social health.
The app combines coaching for parents, families and other caregivers with services designed to meet the families' basic needs.
The programme is aligned with the mission of the Rashtriya Bal Swasthya Karyakram (RBSK), emphasising responsive care and focused interventions during the first 1,000 days.
Rashtriya Bal Swasthya Karyakram (RBSK)
The Ministry of Health & Family Welfare, Government of India, under the National Health Mission launched the Rashtriya Bal Swasthya Karyakram (RBSK), an innovative and ambitious initiative, which envisages Child Health Screening and Early Intervention Services, a systemic approach of early identification and link to care, support and treatment.
Rashtriya Bal Swasthya Karyakram (RBSK) is one of its kind program to improve the overall quality of life of children enabling all children achieve their full potential; and also provide comprehensive care to all the children in the community. This program involves screening of children from birth to 18 years of age for 4 Ds- Defects at birth, Diseases, Deficiencies and Development delays, spanning 32 common health conditions for early detection and free treatment and management, including surgeries at tertiary level. Children diagnosed with identified selected health conditions are provided early intervention services and follow-up care at the district level. These services are provided free of cost, thus helping their families reduce out of pocket expenditure incurred on the treatment.

To facilitate screening of children, there is a strong convergence with the Ministry of Women and Child Development for screening children the age group 0 – 6 years enrolled at Anganwadi centres and with the Ministry of Human Resource Development for screening the children enrolled in Government and Government aided schools. The newborn is screened for birth defects in health facilities by the doctors at health facilities and during the home visit by ASHA (peripheral health worker).