Published on:
June 23, 2023
BBMP Restructuring Committee
BBMP Restructuring Committee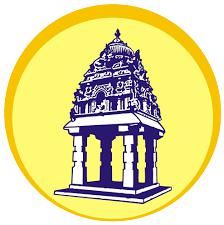 Why in news? The State government reconvened the Bruhat Bengaluru Mahanagara Palike (BBMP) Restructuring Committee, to ease the city administration
Highlights:
Why there is a need for a committee?
Reimagine governance : With Bengaluru growing larger each year, the committee has been given a larger mandate to reimagine Bengaluru's governance and administration.
Create Infrastructure: Due to the unprecedented demographic and spatial growth of Bengaluru over the last two decades, the committee will be covering civic and infrastructure departments.
Umbrella organization: They will work as umbrella organization by covering various committees to coordinate and make clearer communication across the board covering BWSSB, BDA, BMRDA, Bengaluru Metropolitan Land Transport Authority (BMLTA), the city police, the Fire and Emergency Services, the Slum Board, etc.
Decentralization : The committee has also been tasked with ensuring deep decentralisation at the ward level with citizens participating and appropriate centralisation at the apex levels, while being consistent with the spirit of the 74th Amendment including the Metropolitan Planning Committee (MPC) set up.
Fix governance deficit : The villages added to BBMP still lacked basic amenities like underground sewerage, drainage and piped water. To have a holistic view of what ails the current set up and civic agencies in delivering on citizen expectations, having a Restructuring Committee is seem as the solution for the State.
Governance framework
It would be divided into three levels with the highest level being Greater Bengaluru Authority (GBA), Municipal Corporation (MC)/Mayor in Council at the second level, and the third level – the ward.
Following are the recommendation:
Committee has suggested that BBMP be divided into five corporations with a total of 400 wards put together
Ward committee:
Each ward would have a secretary who shall be the chief executive responsible for carrying out the decisions of the ward committee.
It will give voice and a place for citizens to address local urban issues in their neighbourhood
Mayor-in-Council:
It suggested that each municipal corporation would have a Mayor-in-Council, consisting of the Mayor, Deputy Mayor and 10 other members
He is vested with executive powers of the Corporation and shall be collectively responsible to the Corporation.
Municipal corporations
It may also constitute subject committees to review and monitor the functioning of the corporation on subjects such as urban planning, public health and waste management.
Municipal corporation are to be divided into zones with each zone having a Zonal committee consisting of all the councillors elected from the wards within that zone.
Greater Bengaluru Authority
It will be the pan-city body to integrate the governance of multiple corporations and several parastatals, headed by the chief minister
It suggested that the BDA should be the secretariat of the GBA and the Commissioner of BDA will be the member secretary of GBA.