Published on:
September 22, 2021
DOMESTIC TOURISM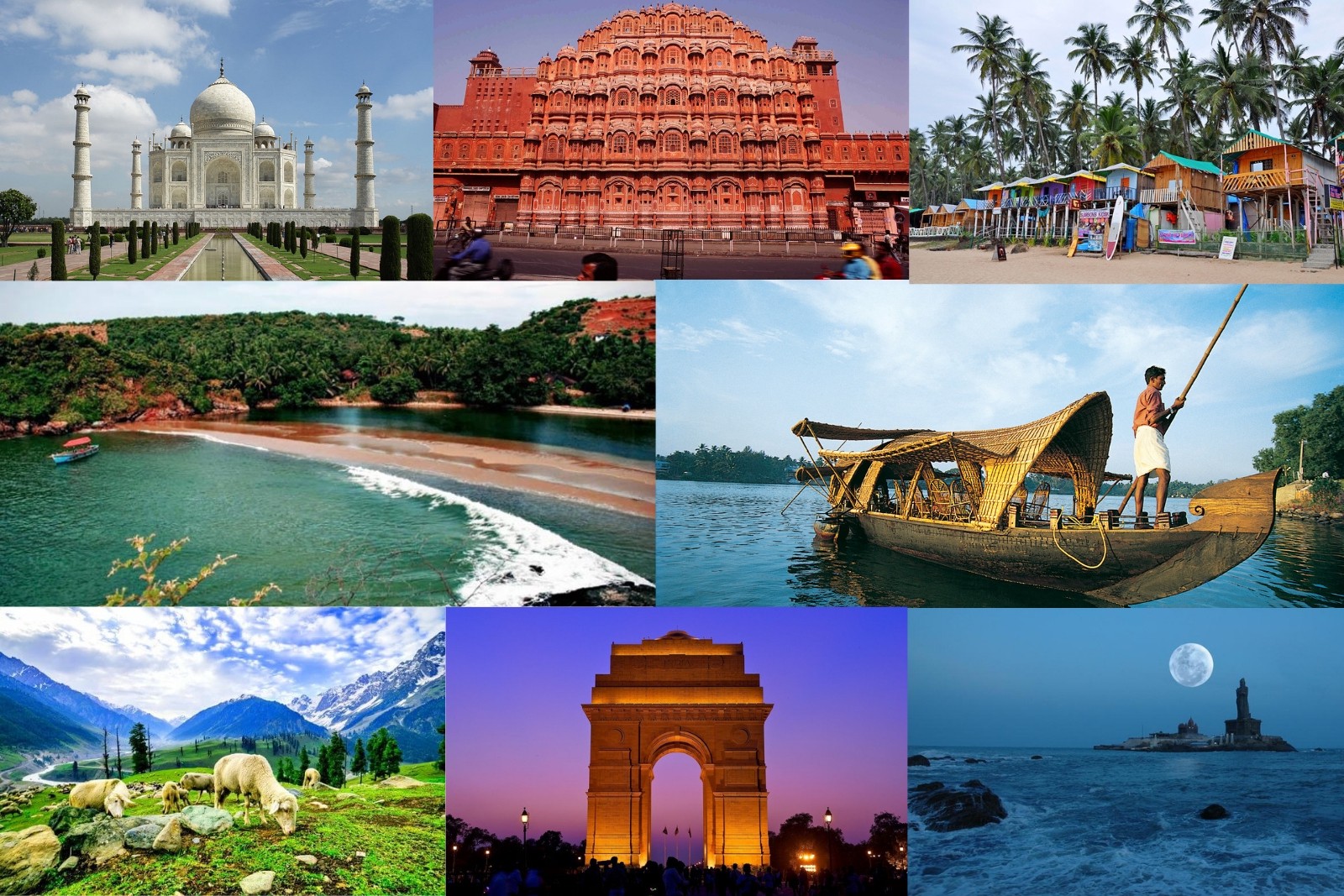 Tourism is travel for recreational (fun), leisure (rest), family, or business purposes, usually of limited duration. It refers to the temporary, short-term movement of people to destinations outside their residence places.
Importance of Tourism in India
Generates Income and Employment: In 2017, Tourism Industry accounted for 8% of the total employment. An increase has been witnessed in the sale of handlooms, handicrafts etc.
Service Sector: It gives a push to service sector. A large number of businesses engaged in service sector such as airlines, hotel, surface transportation, etc. grows with the growth of tourism industry.
Foreign Travelers help India in getting Foreign Exchange.
Tourism helps in preservation of National Heritage and Environment by bringing in focus the importance of sites and need to preserve them.
Renewal of Cultural Pride: Tourist spots being appreciated globally instills a sense of pride among Indian residents gets reinforced.
Infrastructural Development: Now-a-days, it is ensured that Travelers do not face any problem; multiple use infrastructures are getting developed at several tourist places. Uttarakhand's plan to start mobile caravans is a latest example.
It helps in bringing India on global map of tourism, earning appreciation, recognition and initiates cultural exchange.
Tourism as a form of soft power, helps in promoting cultural diplomacy, people to people connect and thereby promotes friendship and cooperation between India and other countries.
Scope of Tourism in India
Tourism in India is the largest service industry, with a contribution of 9.2% of India's GDP in 2018 and 8.78% of the total employment in India.
India witnesses more than 17.9 million annual foreign tourist arrivals and 740 million domestic tourism visits. The tourism industry in India generated about 100 US$ billion in 2008 and that is expected to increase to US$275.5 billion by 2018 at a 6.9% annual growth rate.
According to World Tourism Organization estimates, India will lead in South Asia with 8.9 million arrivals by 2020.
India is poised to emerge as the 2nd fastest growing (8.8%) tourism economy in the world over 2005-14 according to the World Travel & Tourism.
Constraints in Tourism Sector
Deficiencies in infrastructure and inadequate connectivity
Online marketing/branding remains limited and campaigns are not coordinated.
Tourist information centers are poorly managed, making it difficult for domestic and foreign tourists to access information with ease.
Number of adequately trained individuals for the tourism and hospitality sector is a key challenge to giving visitors a world-class experience.
A limited number of multilingual trained guides, and the limited local awareness and understanding of the benefits and responsibilities associated with tourist growth act as constraints on the sector's growth.
Out of 140 countries, India ranked 8th on cultural resources and business travel, 13th on price competitiveness, and 14th on natural resources in World Economic Forum's Travel & Tourism Competitiveness Report 2019.
Despite these superb rankings, India's overall tourism competitiveness ranking at 34 reveals that India has not monetized or marketed the precious assets embedded in its heritage to their full potential, as other countries do.
Way Forward
Travel and tourism heavily depend on a robust transportation network operated on-road, railways, and air. There is still a lot of ground to cover to improve last-mile connectivity.
It is critical to make these routes operational and viable for airlines so that hidden gems such as Zuluk in Sikkim, Ziro in Arunachal, Majuli in Assam have better connectivity through commercial flights, helicopters and air taxis.
There is a pressing need to upgrade capacity at top tourist locations.
India's top travel destinations are crumbling due to the high influx of tourists and poor infrastructural support.
Water scarcity and infra issues in Shimla are well known, and this time, in between the two Covid-19 waves.
Before the pandemic, around 26 million Indians travelled abroad in 2018, spending an estimated USD 25 billion.
With a belief that the travel and tourism sector will continue to contribute significantly to the country's Gross Domestic Product (GDP) and employment generation, as was done in the past, it is an opportune moment for timely push with concessions and incentivisation to grow domestic tourism.
Recently, the ministry of tourism initiated a proposal for the inclusion of tourism in the concurrent list of the Constitution. This move will allow both the Centre and states to formulate policies that could benefit the sector.
The move could particularly benefit the industry as it could lead to the rationalisation of property and other taxes, industry status across the board, as well as lower rates on electricity and water.