Published on:
November 2, 2022
5G Services in India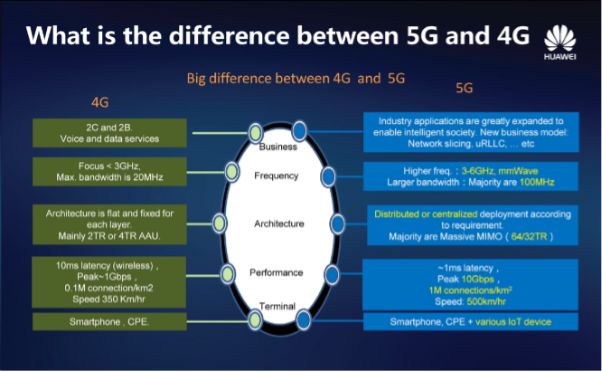 Why in news?
5G telephony services were launched in select cities by Prime Minister Narendra Modi .
What is 5G?
5G wireless technology is meant to deliver higher multi-Gbps peak data speeds, ultralow latency, more reliability, massive network capacity, increased availability, and a more uniform user experience to more users.
Higher performance and improved efficiency empower new user experiences and connects new industries.
This technology has a theoretical peak speed of 20 Gbps, while the peak speed of 4G is only 1 Gbps.
How does 5G technology work?
5G networks are cellular networks, in which the service area is divided into small geographical areas called cells.
All 5G wireless devices in a cell are connected to the Internet and telephone network by radio waves through a local antenna in the cell.
The new networks have higher download speeds, eventually up to 10 gigabits per second (Gbit/s).
In addition to 5G being faster than existing networks, 5G has higher bandwidth and can thus connect more different devices, improving the quality of Internet services in crowded areas.
Due to the increased bandwidth, it is expected the networks will increasingly be used as general internet service providers (ISPs) for laptops and desktop computers, competing with existing ISPs such as cable internet, and also will make possible new applications in internet-of-things (IoT) and machine-to machine areas.
Cellphones with 4G capability alone are not able to use the 5G networks.
What are the Features of 5G?
Capable of supporting ultra-high-speed internet on mobile phones.
Offers speed multiple times faster than 4G, supports lag-free connectivity, and can enable billions of connected devices to share data in real-time.
Will help in providing seamless coverage, high data rate, low latency, and highly reliable communications.
Will increase energy efficiency, spectrum efficiency and network efficiency.
What are the Applications of 5G ?
In precision drone-based farming, high-security routers and AI-based cyber threat detection platforms, automated guided vehicles; smart ambulances, augmented reality/virtual reality /mix reality in education and skill development; sewage monitoring system, smart-agri programmes and health diagnostics.
Can enable solutions such as e-health, connected vehicles, more-immersive augmented reality and metaverse experiences, life-saving use cases, and advanced mobile cloud gaming.
Will help in real-time monitoring of disasters and in minimising the role of humans in dangerous industrial operations such as in deep mines, offshore activities etc.
Will allow tailoring of requirements for each of these different uses within the same network.
What lies ahead?
It will progressively cover the entire country over the next couple of years.
The cumulative economic impact of 5G on India is estimated to reach USD 450 billion by 2035.
The fifth generation or 5G service is expected to unleash new economic opportunities and societal benefits.