Published on:
November 1, 2022
Dolphins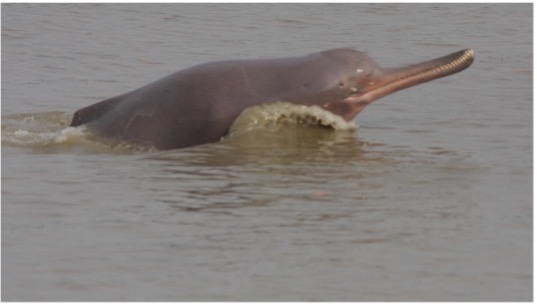 Why in news?
 Dolphins have started coming back to the Ganga with improvement in the quality of the river water made possible by the Namami Gange programme.
Highlights
The Uttar Pradesh government said that with the completion of projects under the programmestarted in 2014, the State had stopped the flow of  sewage into the Ganga
Dolphins have been breeding in Brijghat, Narora, Kanpur, Mirzapur and Varanasi, which is likely to increase their number.
Ganges river dolphin
It is also known by the name susu or "Sisu" and shushuk (Bengali).
The Ganges river dolphin has been recognized by the government of India as its National Aquatic Animal and is the official animal of the Indian city of Guwahati.
Distribution : It lives along the Ganges-Brahmaputra-Meghna and Karnaphuli-Sangu river systems of Bangladesh and India, and the Sapta Koshi and Karnali Rivers in Nepal.
IUCN status : Endangered, The species is protected from international trade by its listing in Appendix I of the CITES.
Conservation: A stretch of the Ganges River between Sultanganj and Kahlgaon in Bihar has been declared a dolphin sanctuary and named Vikramshila Gangetic Dolphin Sanctuary, the first such protected area.
Project Dolphin : On the occasion of the 74th Independence Day, the Indian Ministry of Environment, Forest and Climate Change announced 'Project Dolphin' to boost conservation of both river and oceanic dolphins.