Published on:
November 5, 2022
First avian documentation exercise
First avian documentation exercise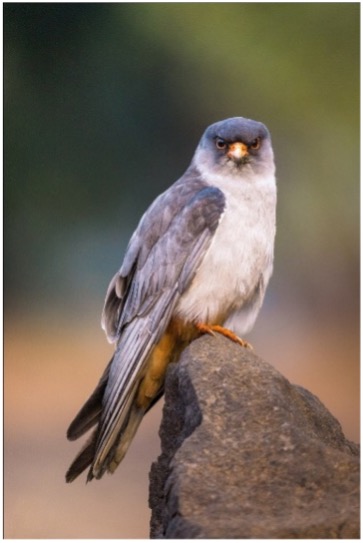 Why in news?
Nagaland is undertaking the first avian documentation exercise going beyond the Amur falcons, the migratory raptor that put the State on the world birding map.
Highlights
The Tokhü Emong Bird Count (TEBC) has been timed with the post-harvest Tokhü Emong festival of the Lothas, the Naga community that dominates Wokha district, arguably the most preferred stopover of the Amur falcons while travelling from east Asia to southern Africa.
The event is a collaboration among the Wokha Forest Division, and Bird Count India
Nagaland is a State with diverse festivals and diverse birdlife. The TEBC is the first of initiatives where the community is encouraged to celebrate the festival with birds
Amur falcon
It is a small raptor of the falcon family.
It breeds in south-eastern Siberia and Northern China before migrating in large flocks across India and over the Arabian Sea in winter to Southern and East Africa.
IUCN status : Least Concerned
North Eastern region is the migrating site for the birds
The biggest roosting site in India is in Nagaland. Pangti village in Wokha, Nagaland, is where these birds come in large numbers to roost and the area is aptly named Amur Falcon Roosting Area Union. Pangti Village is also known as the Amur Falcon Capital.
Falcon Festival is an annual event which happens every year at Umrangso in Assam . This festival aims at creating an awareness among the people about Amur Falcons, the longest travelled migratory birds The hunting, killing and sale of amur falcons has been banned by the districts in Manipur.