Published on:
November 3, 2022
Invasive tree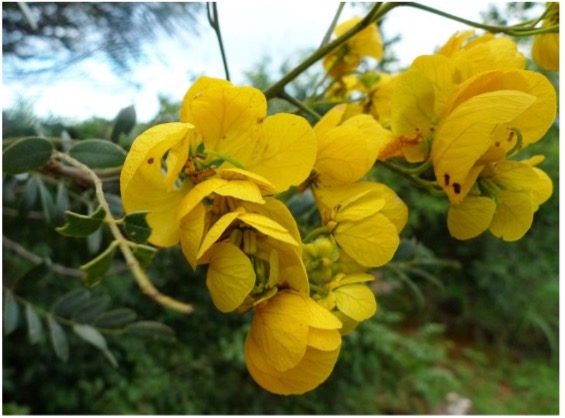 Why in news?
An invasive species, Senna spectabilis, an exotic tree, has taken over between 800 hectares and 1,200 hectares of the buffer zones of the Mudumalai Tiger Reserve (MTR) in the Nilgiris hill district.
Highlights:
Senna spectabilis
Introduced as an ornamental species and for use as firewood from South and Central America, the species has become highly invasive in the Sigur plateau in both the core and buffer zones of the MTR
They are also known as golden wonder tree, American cassia, popcorn tree, Cassia excelsa, golden shower tree or Archibald's cassia.
Habitats : Include rain forest, semi-deciduous and dry forest, montane forest, and dry valleys. The plant requires full sunlight and well-drained soil to grow.
Mudumalai Tiger Reserve
It is a national park in the Nilgiri Mountains in Tamil Nadu
Shares boundaries with the states of Karnataka and Kerala.
The national park has been part of Nilgiri Biosphere Reserve and was declared a tiger reserve together with a buffer zone
It is drained by the Moyar River and several tributaries,
Bordered by Wayanad Wildlife Sanctuary, Bandipur National Park and sigur Reserve Forest.
Harbours tropical and subtropical moist broadleaf forests.