Published on:
October 17, 2022
MBBS course in Hindi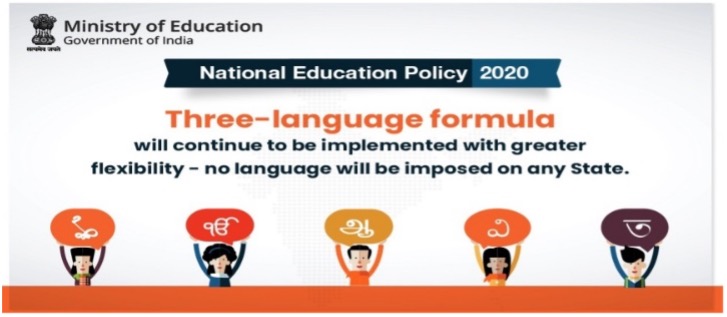 Why in news?  
Union Home Minister Amit Shah launched MBBS textbooks in Hindi,making Madhya Pradesh the first State in the country to offer medical education in the language
Highlights
It is called the initiative a moment of "renaissance and reconstruction" for the education sector in India.
after medical, other engineering and technical education would also be imparted in Hindi.
States have started giving importance to languages through the National Education Policy (NEP)
Advantages:
It is reversing India's "brain drain" to brain gain.
Better acceptability for youth
NEP 2020( Three language formula)
It is mandatory for at least two of the three languages to be native to the country one of which is most likely to be the local/regional language.
The students can initially pick from classical languages while foreign languages will be available at the secondary level.
The new education policy three-language formula gives a ray of hope to improve our education system by removing social disparity, ensure emotional connect to education at an early age and eventually give equal opportunity to the children all the states to be unified through the power of knowledge and literacy.