Published on:
June 16, 2022
NATIONAL PROJECT TAG FOR UPPER KRISHNA
NATIONAL PROJECT TAG FOR UPPER KRISHNA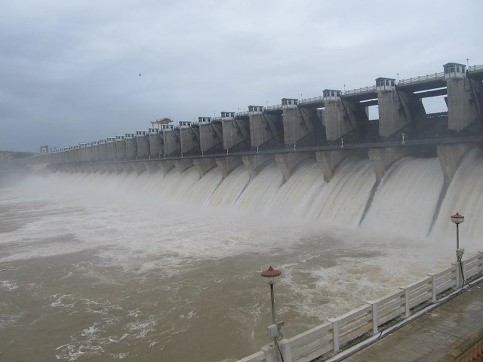 Why in news?
The State Government has decided to demand national project tag for Upper Krishna.
Highlights:
The Union Government has already declared Upper Bhadra as a national project. We want the national project tag for Upper Krishna as well. The tag will facilitate flow of funds from the Union Government to the project. It will help the expansion of irrigation in the command area.
Government has taken steps to increase the height of the Alamatti Reservoir built on the Krishna to 524 meters for utilising the State's share of water as awarded by Krishna Water Disputes Tribunal II. If the dam height is increased, 20 villages will be submerged and will have to acquire 1.32 lakh acres of land.
It has allocated ₹3,000 crore for the irrigation projects in the Krishna basin this year and will continue to allocate the same amount for the purpose in future also.
Upper Krishna Project
The Upper Krishna Project (UKP) is an irrigation project across the Krishna River to provide irrigation to the drought-prone areas of Bijapur, Bagalkot, Gulbarga, Yadgir and Raichur districts in the state of Karnataka.
UKP-Stage III
The Karnataka government on 3 December 2011 unveiled a five-year action plan to fully use its share of water in the Krishna River basin. Stage III of UKP would use 130 tmcft of water. The Karnataka government would be spending ₹17,000 crore (US$2.2 billion) to complete the third stage of the project.
Stage III consists of increasing the full reservoir water level of Alamatti Dam to 524 metres (1,719 ft) and this would require the relocation of 30 villages. One lakh acres (405 km2) of land would be submerged.

UKP stage III would involve lift irrigation schemes at Mulwad, Chimmalagi, and Indi and extension of the Narayanapura Right Bank Canal and Bhima diversion plan. Stage III would also involve the extension of lift irrigation schemes at Rampur, Mallabad, Koppal and Herakal.