Published on:
November 1, 2022
Rashtriya Ekta Diwas 2022
Rashtriya Ekta Diwas 2022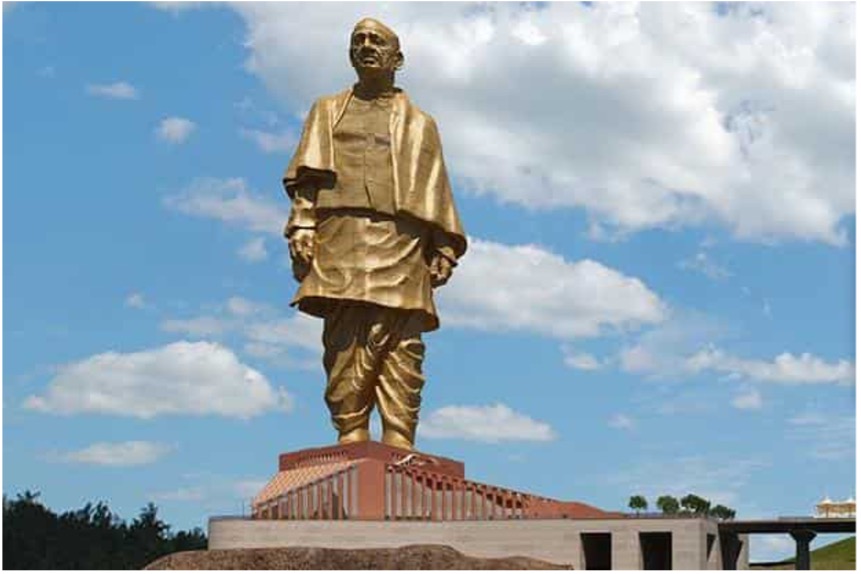 Why in news?
The National Unity Day or Rashtriya Ekta Diwas is celebrated every year on October 31 to commemorate the birth anniversary of Sardar Vallabhbhai Patel, India's first Home Minister.
Highlights:
This year will mark the 147th birth anniversary of the Sardar Vallabhbhai
The main objective of the celebration is to uplift the nation's unity and spread awareness about Sardar Vallabhbhai Patel's contribution to Indian history.
The first Rashtriya Ekta Diwas event was held in 2014 and was inaugurated by Prime Minister Narendra Modi who flagged of a program, 'Run for Unity' in New Delhi in 2014.
The Rashtriya Ekta Diwas provides an opportunity to reaffirm the inherent strength and resilience of our nation towards upholding the unity, integrity, and security of our country, despite the various challenges that the country has been facing ever since its independence.
In honour of Sardar Vallabhbha Patel, the government of India constructed the world's tallest statue of Sardar Vallabhbhai Patel near the Narmada River in Gujarat which symbolizes the strength of unity in India.
The celebrations witnessed the Rashtriya Ekta Diwas Parade, which included contingents of BSFand of five State Police Forces, one each from the Northern Zone (Haryana), Western Zone (Madhya Pradesh), Southern Zone (Telangana), Eastern Zone (Odisha) and North Eastern Zone (Tripura).
Apart from the contingents, six Police Sports Medal winners of the Commonwealth Games 2022 will also participate in the Parade
Sardar Vallabhbhai Patel
He was an Indian lawyer, influential political leader, barrister and statesman who served as the first Deputy Prime Minister of India and first Home Minister of India from 1947 to 1950.
Patel was born in Nadiad, Kheda district, and raised in the countryside of the state of Gujarat.
One of Mahatma Gandhi's earliest political lieutenants, he organised peasants from Kheda, Borsad, and Bardoli in Gujarat in non-violent civil disobedience against the British Raj, becoming one of the most influential leaders in Gujarat.
He was appointed as the President of Indian National Congress, organising the party for elections in 1934 and 1937 while promoting the Quit India Movement.
Post-Independence
Patel organised relief efforts for partition refugees fleeing to Punjab and Delhi from Pakistan and worked to restore peace. He led the task of forging a united India, successfully integrating into the newly independent nation those British colonial provinces that formed the Dominion of India.
He is also remembered as the "patron saint of India's civil servants" for having established the modern All India Services system.