Published on:
June 7, 2022
SIR M VISVESVARAYA TERMINAL
SIR M VISVESVARAYA TERMINAL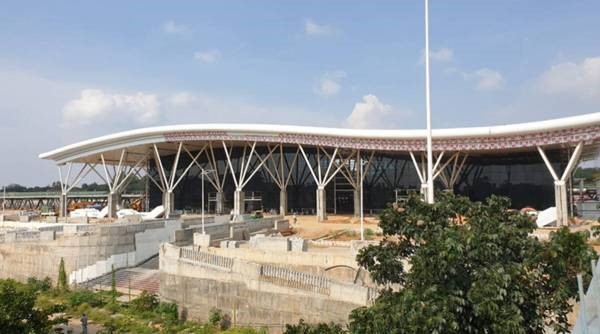 Why in news?
The Sir M Visvesvaraya Terminal is the country's first largest air-conditioned rail concourse, which will give passengers an airport kind of experience.
Highlights
"Modern station buildings with centralised air conditioning and airport-like facade have been constructed which will be an airport kind of experience to passengers.
The railway terminal, modelled after the Kempegowda International Airport in Bengaluru, will have seven platforms, apart from eight stabling lines and three pit lines. Every platform is 15 metre wide and 600 metre long.
The 4,200 sqm terminal building will cater to a daily footfall of 50,000 with 50 trains running every day.
Two subways have also been constructed and will connect all the seven platforms of the station apart from a long, oval-shaped foot over bridge that will link them. The subways will accessible both by stairs and ramps for differently-able people.
The terminal and the platforms will be illuminated by LED lights. It will also have its own rainwater harvesting and storage facility. A sewage treatment plant with a capacity of four lakh litres is also in the pipeline. The terminal will also have a parking space for over 200 cars and 900 two-wheelers.
Three pairs of trains have been shifted from Banasawadi to the Sir M Visvesvaraya Terminal at Byappanahalli.
The Banaswadi-Ernakulam Express will be the first train to start

The third coaching terminal for the city is expected to decongest the existing Krantivira Sangolli Rayanna (KSR) and Yesvantpur railway stations.