Published on:
June 7, 2022
NALWADI KRISHNARAJA WADIYAR
NALWADI KRISHNARAJA WADIYAR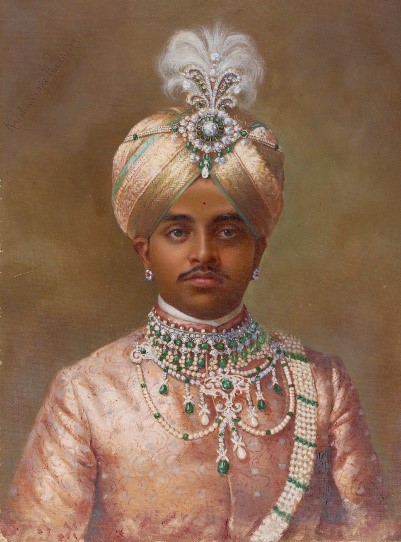 Why in news?
The 138th birth anniversary of Nalwadi Krishnaraja Wadiyar, the erstwhile ruler of Mysuru, was celebrated in Mysuru
Maharaja Sri Krishnaraja Wadiyar-IV – Quick Facts
24th Maharaja of Mysore Kingdom
1 February 1895 was the coronation date
Period of reign- 28 December 1894 – 3 August 1940
Preceded by Chamarajendra Wadiyar X
Succeeded by Jayachamarajendra Wadiyar
Nalvadi Krishnaraja Wodeyar – Early Years
Krishnaraja Wadiyar IV was the firstborn of Maharaja Chamarajendra Wadiyar X and Maharani Vani Vilas Sannidhana.
He was born on June 4th, 1884 in the Mysore Palace. His early education was under the tutelage of P. Raghavendra Rao at the Lokaranjan Palace.
The yuvaraja was instructed in western studies, Kannada, Sanskrit, Indian and western classical music and horse riding.
Sir Stuart Fraser of the Bombay Civil Service imparted administrative training to the young Maharaja. These studies were supplemented by extensive tours of Mysore through which the yuvaraja learned about the nature of the state he was to govern.
In Fact, Krishnaraja Wadiyar IV ascended the throne in 1895 at the age of 11 years after the death of his father. However, his mother was named state regent until 1902. On June 6th, 1900, he married Maharani Pratapa Kumari Ammani of Kathiawar.
During his 39-year reign as Maharaja, Krishna Raja Wadiyar IV had the following diwans (prime ministers):
Sir P. N. Krishnamurti (1901–06)
Sir V. P. Madhava Rao (1906–09)
Sir T. Ananda Rao (1909–1912)
Sir M. Visvesvaraya (1912–19)
Sir M. Kantaraj Urs (1919–22)
Sir Albion Rajkumar Banerjee, ICS, (1922–26)
Sir Mirza Ismail (1926-1941; Krishna IV died in 1940)
During his reign, he worked toward alleviating poverty and improving rural reconstruction, public health, industry and economic regeneration, education, and the fine arts
The Maharaja in today's perspective was the perfect role model for a Startup Entrepreneur:
Kingdom Innovations in Startup Perspective:
Minto Eye Hospital– This is the world's oldest eye hospital. It was established during the Maharaja's reign in 1903.
Street lights in Bangalore– On August 5th, 1905, streetlights were introduced in Bangalore. This made Bangalore the first Asian city with street lights.
Bicameral Assembly– Under Krishna Raja Wadiyar IV's guidance, Mysore's Representative Assembly was expanded. In 1907, the assembly became bicameral with the establishment of its legislative council.
Women's Right to Vote– Long before women in America and other parts of the world were allowed to vote, they were given the right to do so in Mysore.
Vani Vilas Sagar Dam in Chitradurga – The dam was constructed in 1907 was the first dam in Karnataka.
Mysore Boy Scouts– This program introduced in 1909 was the first of its kind in India
The Indian Institute of Science at Bangalore– In 1911, 371 acres of land and funds were gifted to the Indian Institute of Science to begin running functionally.
Primary education was made compulsory for everyone and in 1915, public schools were directed to begin admitting Dalit children in an effort to give up caste discrimination.
The State Bank of Mysore was established in 1913
The Bangalore Agricultural University was also established in 1913
The Kannada Sahitya Parishat was established in 1915
He became the first chancellor of the Benaras Hindu University in 1916.
The Mysore University was established in 1916
The Mysore Chamber of Commerce was founded in 1916
The University Visvesvaraya College of Engineering and Maharani's College for women in Mysore was established in 1917
The Sandalwood Oil Factory was started in 1917
The Bhadravati Iron and Steel factory was started in 1923
KRS Dam – This dam was crucial to irrigation in Mysore and was built in 1924 after the Maharaja pledged family assets to the project. At the time, it was Asia's largest dam.
The Mysore Medical college was started in 1924
The Vani Vilasa women and children's hospital was instituted in 1934.
The Mysore Paper Mills was founded in 1936.
The Mysore Paints and Varnish was founded in 1936 – This company still manufactures indelible ink used during every election in India now

The Maharani's College for women was established in 1938.