Published on:
October 20, 2022
Swadesh Darshan 2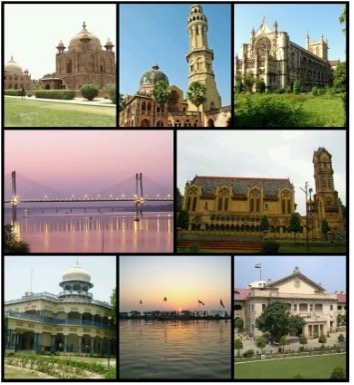 Why in news?
 Prayagraj, Chitrakoot, and Gwalior are among the cities identified in 15 States across the country to be romoted as part of India's new domestic tourism policy which moves away from theme-based tourist circuits and focuses on revving up destination tourism
Highlights
The initiative is being taken as part of the first phase of the 'Swadesh Darshan 2'
Fifteen States are part of the first phase which include Madhya Pradesh, Karnataka, Tamil Nadu, Uttar Pradesh, and Maharashtra.
Two destinations from each State have been identified
Some of the prominent places identified are Jhansi and Prayagraj in Uttar Pradesh, Gwalior, Chitrakoot and Khajuraho in Madhya Pradesh and Ajanta and Ellora in Maharashtra
What is Swadesh Darshan scheme ?
Swadesh Darshan Scheme is a Central Sector scheme launched in 2014-15 by the Ministry of Tourism and Culture, Government of India for the integrated development of theme-based tourist circuits.
The scheme aims to promote, develop and harness the potential of tourism in India.
Facts for exam·      According to the third Tourism Satellite Account for 2017-18, 2018-19, and 2019-20, the contribution of tourism to the employment is 14.78%, 14.87% and 15.34%, respectively.
Under the Swadesh Darshan scheme, the Ministry of Tourism provides Central Financial Assistance – CFA to State Governments, Union Territory Administrations for the infrastructure development of circuits.
This scheme is envisioned to synergise with other schemes like Swachh Bharat Abhiyan, Skill India, Make in India etc. with the idea of positioning the tourism sector as a major engine for job creation, the driving force for economic growth, building synergy with various sectors to enable tourism to realise its potential.
The scheme has been revamped(Swadesh Darshan 2.0) with the mantra of "vocal for local". It adds as it was essentially aimed at targeting domestic tourists
What are the major benefits of the scheme  ?
To create jobs including self-employment for local communities, to enhance the skills of local youth in tourism and hospitality, to increase private sector investment in tourism and hospitality and to preserve and enhance local cultural and natural resources