Published on:
June 1, 2022
ULSOOR LAKE POLLUTION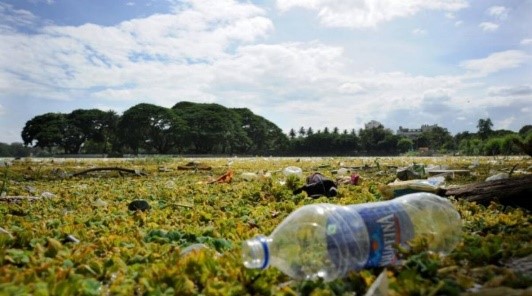 Why in news?
      The joint committee appointed by the National Green Tribunal (NGT) to look into the causes of pollution in Ulsoor Lake has asked the civic body to modernise its slaughterhouse on Tannery Road by March 31, 2024.
How is the pollution caused?
Untreated discharge from the slaughterhouse directly enters the lake through the drains
Long term measures suggested by the committee
Modernisation of abattoir
Installation of effluent treatment plant to achieve zero liquid discharge and
Biogas plant for solid waste
An immediate short-term measure taken by BBMP
Arrangements were made to transport the effluent to the Common Effluent Treatment Plant (CETP).
 THE Challenges
the closure of the slaughterhouse would lead to illegal slaughtering of animals in shops and streets, massive discharge of blood and animal waste into drains, illegal selling of uncertified meat to customers, and contamination of the groundwater resulting in environmental pollution.
Ulsoor Lake
Ulsoor Lake' or Halasuru Lake, one of the biggest lakes in Bangalore, is located on the eastern side of the city. It derives its name from the name of the locality it is situated, namely, Halasuru, close to M G Road. It is spread over 50 ha (123.6 acres)) and has several islands.
Even though the lake is dated to Kempegowdas' time, the present lake was created by Sir Lewin Bentham Bowring, the then Commissioner of Bangalore.

A part of the lake is controlled by the Madras Engineer Group, and the rest by the Bruhat Bengaluru Mahanagara Palike