Published on:
July 12, 2022
URBAN FOREST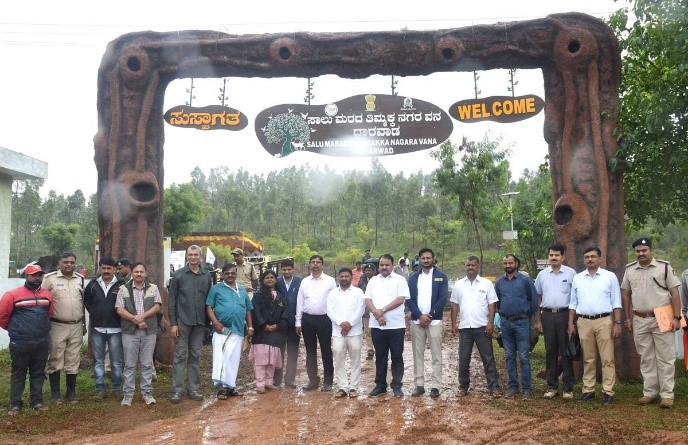 Why in news?
In a move aimed at increasing green cover and providing a recreation area, an urban forest has been raised at Navalur located between Hubballi and Dharwad by the Forest Department and has been named after environmentalist Saalumarada Thimmakka.
Highlights:
Named the 'Saalumarada Thimmakka Nagara Vana', the urban forest/park is spread over five hectares on 58.29 hectares of forest land in the Navalur Gram Panchayat limits.
The urban forest which includes a hillock, has been developed by the Forest Department at a cost of ₹ 2 crore.
Dharwad already has lake parks developed by the district administration in association with Lake Development Authority, namely Sadhanakeri, Kelgeri and Unakal.
About the urban forest:
The urban forest stands out as it has medicinal plants and trees that generate more oxygen plus forest products.

The urban forest has 'Nava Graha Vana' and 'Rashi Vana'. The department has installed name plates for each plant giving full description and uses. And there are facilities for children to play and a watchtower. The visitors can go trekking around the hillock.