Published on:
September 15, 2021
CAPEX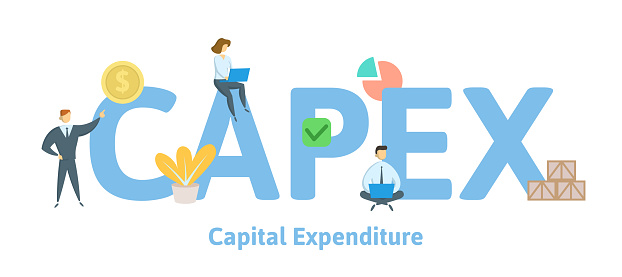 What is in news : The Union Steel Minister chaired a meeting  to review the progress of capital expenditure (CAPEX) by Steel CPSEs
ABOUT
Definition : Capital expenditures (CapEx) are funds used by a company to acquire, upgrade, and maintain physical assets such as property, plants, buildings, technology, or equipment.
INFO
Often used to undertake new projects
Made to increase the scope of their operations or add some economic benefit to the operation
Things to remember :
Capital expenditure (CapEx)
Is a payment for goods or services recorded—or capitalized—on the balance sheet instead of expensed on the income statement.
Spending is important for companies to maintain existing property and equipment, and invest in new technology and other assets for growth.
If an item has a useful life of less than one year, it must be expensed on the income statement rather than capitalized (i.e., cannot be considered CapEx).
Formula and Calculation of CapEx
CapEx=ΔPP&E+Current Depreciation
where:
CapEx=Capital expenditures
ΔPP&E=Change in property, plant, and equipment
​What CapEx Can Tell You
How much a entity is investing in existing and new fixed assets to maintain or grow the business.
The amount of capital expenditures a company is likely to have is dependent on the industry
Can be found in the cash flow from investing activities in a company's cash flow statement.
Locate the entity's prior-period PP&E balance, and take the difference between the two to find the change in the company's PP&E balance.
The Difference Between CapEx and Operating Expenses (OpEx) :
Operating expenses are shorter-term expenses required to meet the ongoing operational costs of running a business.
Unlike capital expenditures, operating expenses can be fully deducted from the company's taxes in the same year in which the expenses occur.
The key difference between capital expenditures and operating expenses is that operating expenses recur on a regular and predictable basis, such as in the case of rent, wages, and utility costs.
Capital expenses, on the other hand, occur much less frequently and with less regularity.
Operating expenses are shown on the income statement and are fully tax-deductible, whereas capital expenditures only reduce taxes through the depreciation that they generate