Published on:
October 2, 2021
MAHATMA GANDHI & HIS IDEOLOGY
MAHATMA GANDHI & HIS IDEOLOGY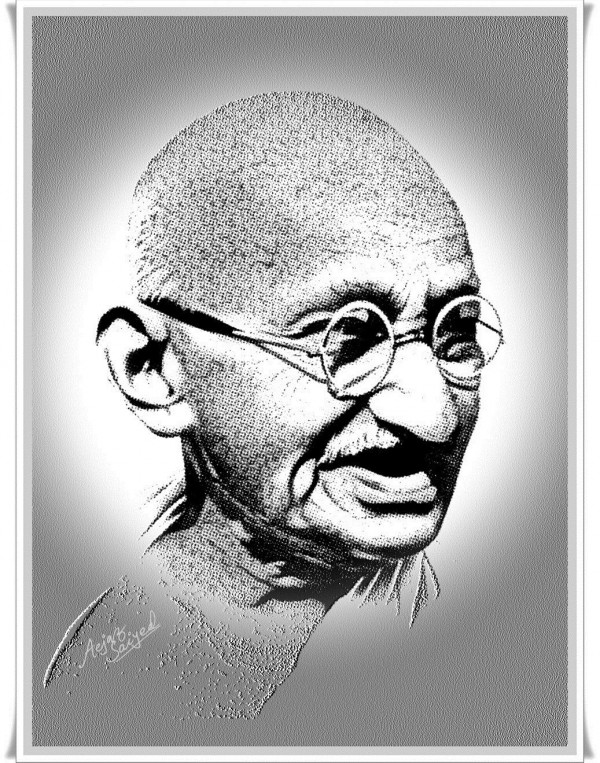 What is in news : Gandhi Jayanti celebrated on October 2
WHAT DISTINGUISHES GANDHI AS A POLITICAL FIGURE
Simplicity and Honesty
His belief in the moral growth of humanity
In a world which suffers from an immaturity of politics and politicians, reading Gandhi as a lesson of political maturity is an ethical imperative.
For Gandhi, politics was essentially an ethical mode of conduct. He never pretended to be a teacher of truth. However, others took him to be a guru, and there is no doubt that his attempts to encourage people to experiment with the truth were both philosophical and pedagogical.
THE ETHICAL VIEW OF RELIGIONS  – SWARAJ
Gandhi played the role of an exemplar in prescribing "patience" as a means to understand and approach the other.
The dialogical nature of Gandhi's culture of patience finds its roots in the idea of epistemic humility as a necessary methodology in approaching and understanding other cultures and religions.
He was the foremost critic of the epistemological arrogance of modern rationality and its authoritarian practices in terms of colonial thinking and imperialistic domination.
It is on account of his overriding concern for the self-respect of individuals and nations that Gandhi joined the two notions of truth and non-violence to that of the term Swaraj.
Gandhi believed that all individuals irrespective of their religion, race and culture had the right to self-governance. Accordingly, what we can call the Gandhian moment of Swaraj was actually for him a constant experimentation with modes of cross-cultural and inter-faith understanding and dialogue.
A SELF-TRANSCENDENCE
Gandhi did not consider freedom as a mere political act, but he defined it primarily as an ethical enterprise.
We have here a process of individual self-transcendence that Gandhi also applied to the idea of civilization, since he considered civilization as an exercise of human maturity.
Gandhi firmly believed that the anthropological and ethical origins of such a state of maturity resided in the spiritual capacity of human beings. But he also underlined this move towards maturity as a process of learning to be responsible towards oneself and the others. As a result, everything Gandhi did and wrote during his lifetime was an attempt to bring into the open his own journey of intellectual and political maturity. He, therefore, used the concept of maturity not only in the social context, but also as an expression of character building which he distinguished from literary training.
In other words, maturity for Gandhi was a state of mind and a mode of being, where one had the capacity to form one's life in a social sphere. It was on the basis of this act of maturity that Gandhi established his political anthropology and pedagogical premises. He believed that an autonomy formed by a mature judgment prepared a life according to morality. Gandhi, therefore, approached pragmatic politics as a form of character-building and not necessarily a struggle for getting elected or grasping power.
Gandhi's acknowledgment of the moral imperative of maturity and his devotion to democratic transparency continues to distinguish his political psychology from most of the other discourses in Indian and world politics. As such, Gandhi's suggestion to us in relation to moral excellence and spiritual maturity presents itself at the same time as an invitation to self-respect and self-restraint.
RELEVANCE  IN PRESENT WORLD
He argued, "Where there is egotism, we shall find incivility and arrogance. Where it is absent, we shall find a sense of self-respect together with civility"
He who holds his self-respect dear acts towards everyone in a spirit of friendship, for he values others' self-respect as much as he values his own. He sees himself in all and everyone else in himself, puts himself in line with others.
Despite all his shortcomings, his appeal to mature and conscientious politics and nobility of spirit continues to be a strong ethical response to the political issues and challenges of our time. Maybe, that is why, Gandhi remains our contemporary, while he belongs to our future.