Published on:
September 16, 2023
The National Judicial Data Grid (NJDG)
The National Judicial Data Grid (NJDG)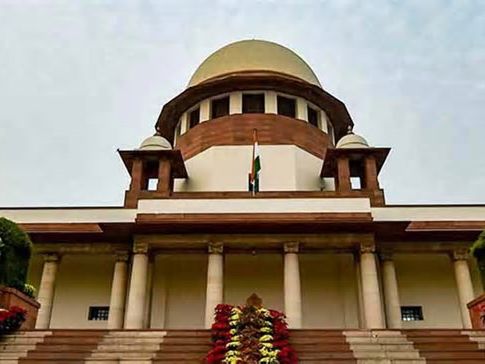 Why in news? Supreme Court  joins National Judicial Data Grid
Highlights:
What is National Judicial Data Grid?
The National Judicial Data Grid (NJDG) is an online database which was established as part of the "eCourts Project" in 2020.
According to the data from ministry of law and justice, the platform contains records of orders, judgments, and case details from 18,735 district and subordinate courts, as well as high courts across India.
How the NJDG works ?
Data is updated in near real-time by the connected district and taluka courts, ensuring that the information is current and up-to-date.
It serves as a comprehensive source of information on legal proceedings and decisions from computerised district and subordinate courts throughout the country.
High courts are also integrated into the NJDG through web services, making it easier for the public to access this data.
Utilising elastic search technology, the eCourts services platform allows litigants to access case status information for a vast number of cases. As of the latest data available, this includes over 23.81 crore cases and more than 23.02 crore orders and judgments.
The NJDG provides case data for both civil and criminal cases, offering the capability to perform in-depth analysis based on factors such as the age of the case, as well as sorting and filtering by state and district.
National Data Sharing and Accessibility Policy (NDSAP) will allow the institutional litigants to access the NJDG data for their evaluation and monitoring purposes. It is proposed to expand the facility to non-institutional litigants as well in future.
What are the components of e-Court Mission Mode Project?
WAN: As part of WAN( Wide area network) project, connectivity to 2972 of 2992 court complexes (99.3% sites) have been provided with 10 Mbps to 100 Mbps bandwidth speed using various technologies like OFC, RF, VSAT.
Case Information Software (CIS) :It is based on customized Free and Open-Source Software (FOSS) has been developed.  Currently CIS National Core Version  is being implemented in District Courts and the High Courts. It is developed in the CIS to help in smart scheduling of cases thereby enabling judicial officers to retain urgent cases and adjourn cases not urgent on cause list.
National Judicial Data Grid (NJDG): It developed under the eCourts Project with elastic search technology, lawyers and litigants can access case status information and reason for delay of cases has also been included. Open APIs have been introduced which allows the Government departments to use the NJDG data for research and analysis.
7 platforms for Citizen centric services: It provides real time information on case status, cause lists, judgements etc. to lawyers/litigants. The services are SMS Push and Pull, Email, multilingual and tactile eCourts services Portal, Judicial Service centres , Info Kiosks, eCourts Mobile App for lawyers/litigants and JustIS app for judges
Virtual Courts: As on 2022, there are 20 Virtual Courts in 16 States / UTs. It can be administered by a Judge over a virtual electronic platform whose jurisdiction may extend to the entire State and function 24X7. These courts have heard more than 1.69 crore cases and realised Rs. 271 crore in fines.
Video Conferencing: Mobile e-courts van equipped with Wi-Fi and computers for video conferencing for speedy disposal of cases have been started in Telangana and Uttarakhand. Live Streaming of video conferencing of proceedings has been started in High Courts of Gujarat, Orissa, Karnataka, Jharkhand, Patna and Madhya Pradesh thus allowing media and other interested persons to join the proceedings.
eFiling system :It has been rolled out for the electronic filing of legal papers with advanced features like online submission of Vakalatnama, eSigning, online video recording of oath, online payment, filing of multiple IAs/application, Portfolio Management and bilingual mode etc.
eSewa Kendras: To make justice delivery inclusive and to mitigate handicaps caused by digital divide, eSewa Kendras have been rolled out to provide e-filing services to lawyers and litigants. As on 2022, 500 eSewa Kendras have been made functional under 26 High Courts.
YouTube Channel: Under the title 'eCourts Services' for video tutorials on eFiling. 12 help videos in 7 regional languages have been uploaded apart from Hindi and English and circulated for advocates as part of awareness, through eFiling portal help desk and also on social media through eCommittee YouTube channel.
What are the Challenges in implementing of e-courts project?
Hacking and Cyber security: Certain applications and software are used for storing the data of the court proceedings and these are not very secure. Thus, if any confidential data is stored in such applications, it could be corrupted and erased through a single virus attack in the computer system.
Infrastructure: Litigants and advocates reside in remote and rural regions lack the basic infrastructure facilities and do not have access to an internet connection with high speed and thus, it becomes difficult for them to participate in the virtual hearing of the cases.
Leads to duplication : In the case of virtual hearings, the applicability and authenticity of the identity of the witnesses and evidence that are produced before the Court are questionable. The open trials better serve this purpose.
Complex process : The e-filing process is riddled with endless complications. need to add statements or other attachments (e.g., PDF attachments) and "additional information" section on your form does not contain enough space.
Maintaining e-record: The paralegal staff is not well equipped and trained to effectively handle document or record evidence, and to make them readily accessible to the litigant, to the council as well as to the court.
Conclusion
E-courts system needs improvement and its constantly been evolving. Despite all these challenges and hurdles, hearing of more than 15000 matters indicates the success of hearing through video conferencing in Supreme Court of India.