Published on:
November 10, 2021
UNESCO CREATIVE CITIES NETWORK
UNESCO CREATIVE CITIES NETWORK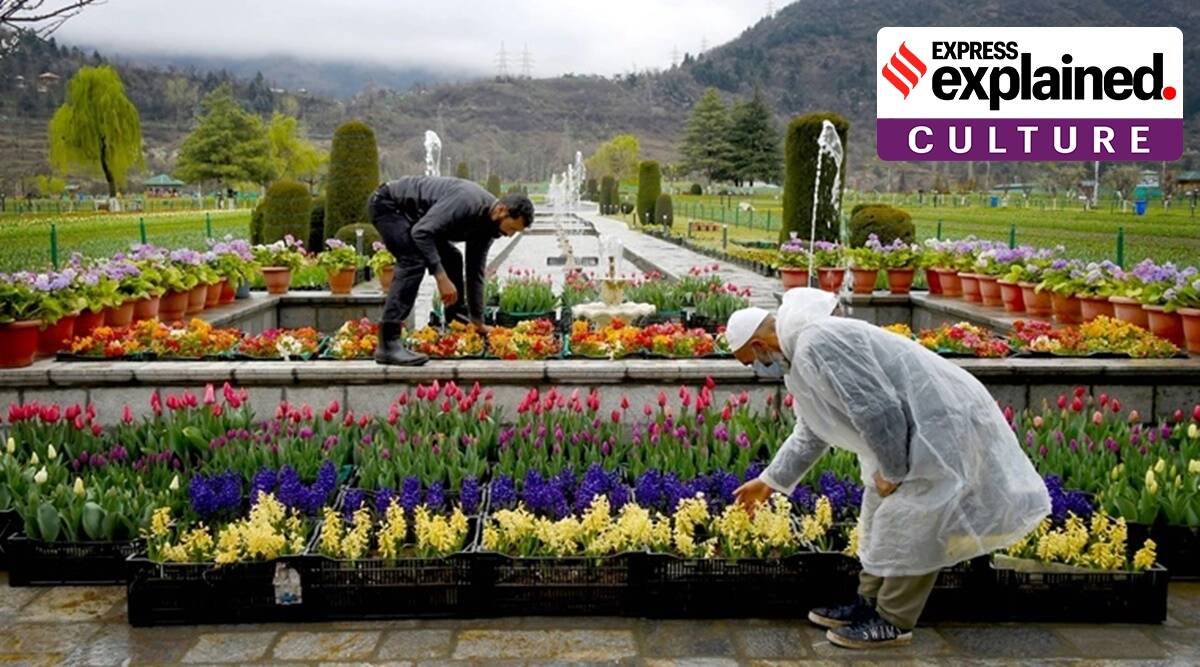 NEWS
The United Nations Educational, Scientific and Cultural Organization (UNESCO) has picked Srinagar among 49 cities as part of the creative city network under the Crafts and Folk Arts category.
ABOUT UCCN
Created in 2004 to promote cooperation with and among cities that have identified creativity as a strategic factor for sustainable urban development.
Objective: placing creativity and cultural industries at the heart of their development plans at the local level and cooperating actively at the international level.
The Network covers seven creative fields: Crafts and Folk Arts, Media Arts, Film, Design, Gastronomy, Literature and Music.
Joining the Network, cities commit to sharing their best practices and developing partnerships involving the public and private sectors as well as civil society in order to:
Strengthen the creation, production, distribution and dissemination of cultural activities, goods and services;
Develop hubs of creativity and innovation and broaden opportunities for creators and professionals in the cultural sector;
Improve access to and participation in cultural life, in particular for marginalized or vulnerable groups and individuals;
Fully integrate culture and creativity into sustainable development plans.
PREVIOUS CITIES
Jaipur-Crafts and Folk Arts(2015).
Varanasi-Creative city of Music (2015).
Chennai-Creative city of Music(2017).
Mumbai – Film (2019).
Hyderabad – Gastronomy (2019).
WHY SRINAGAR
The Indian National Commission for Cooperation with UNESCO had recommended Srinagar and Gwalior for inclusion in the list; only Srinagar made it this time.
While the entire central Kashmir is known for its varied craft traditions, the UCCN allows only individual cities to file nominations.
Srinagar, Ganderbal and Budgam are the main districts of Kashmir that have for ages been involved in making handicrafts products — such as textiles, carpets and rugs, crewel embroidery, silverware, woodwork and papier-mâché. In fact, after tourism, handicraft is a major source of livelihood for many artisans in Kashmir. There is already a huge demand for Kashmiri handcrafted products abroad, even as it is not benefiting the artisans directly.
Papier-mâché is said to have been brought to Kashmir by saint Mir Sayyid Ali Hamadani from Persia in the 14th century. It is based primarily on creating colourful utility and decorative objects using paper pulp — vases, bowls, cups, boxes, trays and lamp bases. The art is concentrated mainly around downtown Srinagar and employs around 35,000 artisans — big and small, traders and kaarigars.
The wood comes from walnut trees, which grow at 7,000 feet above sea level here, and is used to make tables, jewellery boxes and trays.
Downtown Srinagar is dotted with shops where one finds craftsmen chiselling and polishing wood. These items are an essential attraction for tourists visiting Kashmir, besides being in great demand locally.
The best-quality shawls in the world are still made of pashmina, the wool of the wild Asian mountain goat. The region is also the epicentre of high-quality, intricately woven woollen material like shawls, carpets and rugs. This is the only craft — unlike walnut carving and papier-mâché — that sees extensive participation by women artisans as well.