Published on:
October 30, 2022
Ashoka Chakra using paddy art
Ashoka Chakra using paddy art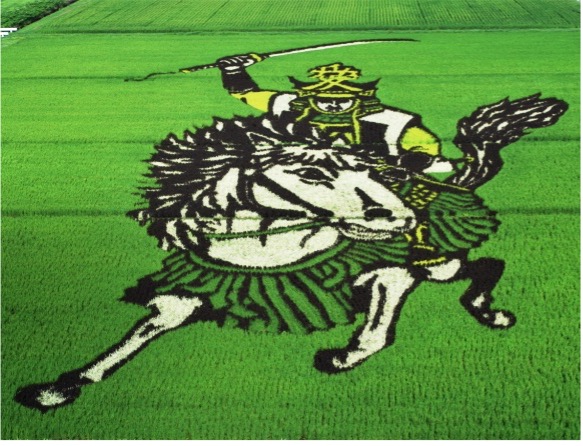 Why in news?
Wayanad farmer creates Ashoka Chakra using paddy art. Farmer hopes his experiment will attract people to paddy cultivation
Highlights
What is Tambo Art?
It is an art form originating in Japan where people plant rice of various types and colors to create images in a paddy field.
The main purpose behind the creation was to take advantage of the tradition of manual work in rice cultivation to give people an opportunity to learn more about rice farming and agriculture.
The rice paddy art uses various coloured rice plants as paint on a rice-field canvas. The massive pictures are elaborately designed using perspective drawing methods to make them look their best when seen from the observation platform.
The art has gained media attention from domestic and international media because of its uniqueness.