Published on:
August 15, 2022
MEASURES REQUIRED TO REDUCE THE CURRENT UNEMPLOYMENT RATE IN INDIA
MEASURES REQUIRED TO REDUCE THE CURRENT UNEMPLOYMENT RATE IN INDIA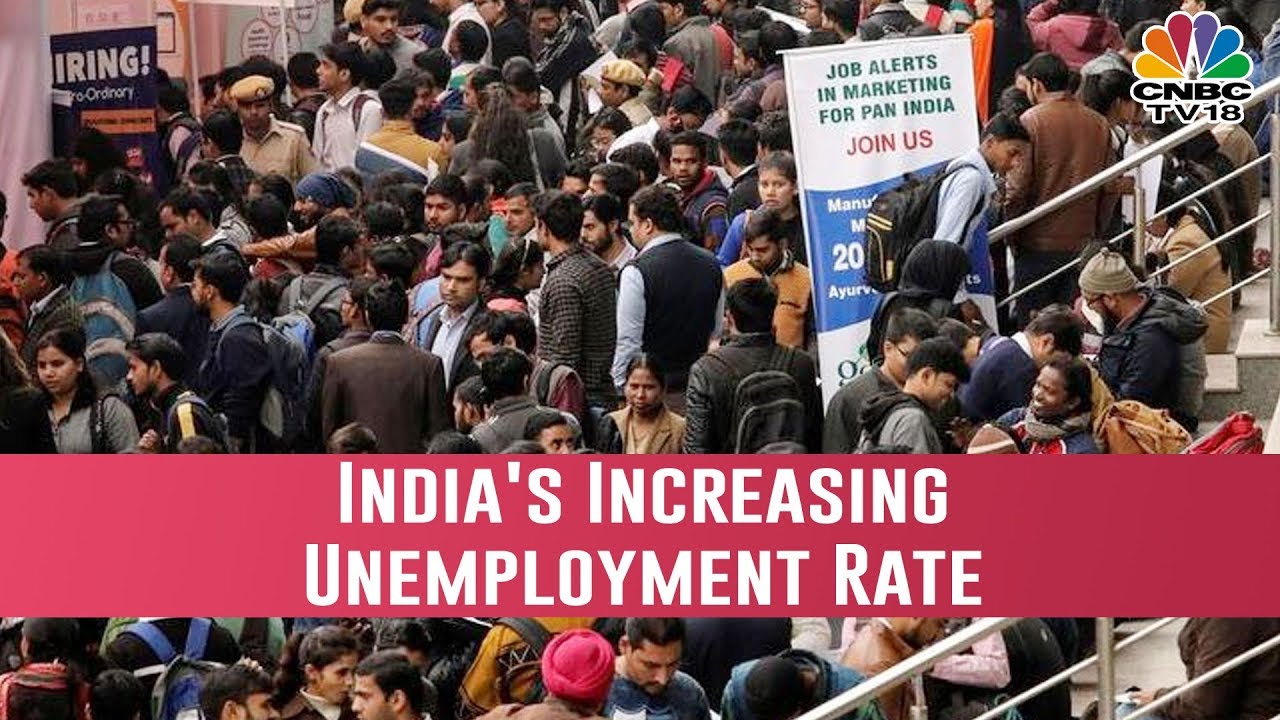 Use of Labour-intensive Technology:
Both the organised and un-organised sectors must adopt labour-intensive technology if sufficient employment opportunities are to be generated in both the rural and urban sectors of the economy.
Increasing mechanization of agriculture in various states has lowered the employment elasticity of growth of agricultural output.
Of course, the use of labour-intensive techniques with lower productivity of workers in the industry and agriculture may lower the growth of output.
Thus, there might be same trade-off between employment and growth of output. In our view due to the seriousness of unemployment problem some output growth should be sacrificed for the sake of more employment.
Accelerating Investment in Agriculture:
An important reason for slow growth of employment in agriculture and rural sector has also been a shortfall in investment or capital formation in agriculture.
It is worth noting that investment not only generates employment directly but also has a multiplier effect which operates through backward and forward linkages.
Diversification of Agriculture:
There is an urgent need for a relative shift from growing of crops to horticulture, vegetable production, floriculture, animal husbandry, fisheries etc. which are more labour absorbing and higher income-yielding.
In addition to this, promotion of agro-processing industries for export purposes has a large employment potential.
Education, Health and Employment Generation:
The expansion of education and health care not only promotes accumulation of human capital and thereby contributes to growth of output, it will also generate a good deal of employment opportunities.
Development of the rural areas:
This will help mitigate the migration of the rural people to the urban areas thus decreasing the pressure on the urban area jobs.
Overhaul of Education system:
Government needs to keep a strict watch on the education system and should try to implement new ways to generate skilled labour force.
Industry collaboration, Vocational training, Upgrading the standards of Education could be the way forward in this perspective.
Need for National Employment Policy (NEP):
This would encompass a set of multidimensional interventions covering a whole range of social and economic issues affecting many policy spheres and not just the areas of labour and employment.
The policy would be a critical tool to contribute significantly to achieve the goals of the 2030 Agenda for Sustainable Development.
Decentralised Development:
It has been observed that unemployment is especially concentrated in certain regions.
In order to overcome this geographical disparity, the government could incentivize firms to set up operations in these areas by giving tax breaks.
Urban MGNREGA needed:
India needs to formulate an urban national job guarantee scheme on the lines of the Mahatma Gandhi National Rural Employment Guarantee Scheme (MGNREGS) to help people recover from massive job and income loss following the coronavirus outbreak, a parliamentary standing committee has recommended to the Union government.